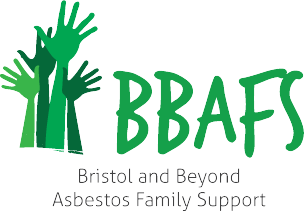 Newsletter - September 2015
07-September-2015
07-September-2015 9:40
in General
by Admin
Dear Members,
Welcome to our third newsletter – and as I write, autumn certainly seems to be upon us!
Firstly, a huge "thank you" to all who have come to one of our support groups. Numbers continue to increase every meeting and feedback has been very positive. I think we all benefit from our conversations! Speaking as one of the team that run the group, it is very helpful for us to find out what YOU really want to know about – also your worries and concerns. Hopefully we have managed to address some of these as time has progressed. From your point of view, you have fed back that you find talking to others in a similar position really beneficial – realising that they too have similar problems, and perhaps more importantly, how they have learnt to cope with them.
We also want to remind you of the Mesothelioma UK Patient & Carer Day on Friday 2nd October. A separate leaflet is enclosed. As you will see, it is going to be at Stratford-upon-Avon this year so not too far for most of you to travel. For those of you who have not been to the event before, I really recommend it. It is a good opportunity to hear from leading mesothelioma experts about what is happening nationally and globally and also to give you the opportunity to raise issues and ask questions.
The autumn Mesothelioma UK newsletter is due out soon. If you do not yet receive it, do phone Mesothelioma UK on 0800 169 2409 and ask to be put on their mailing list. It's another good way of keeping up with what's happening in the mesothelioma world.
Now – I know it's only September and I really hate to mention Christmas at this stage, but several of you have asked about what is happening to the support groups in December. The answer is – we are planning a combined Christmas Lunch on Monday 14th December at Tortworth Court Four Pillars Hotel. I do apologise, but would very much appreciate you completing the slip below to indicate whether you would be interested in coming. All welcome – obviously including partners/ wives and close friends. We have been offered two rooms – the Orangery and another and we need to have an idea of numbers in order to reserve the most suitable. You are under no obligation to commit at this stage.
Also on this slip, you will notice that we have asked for you to indicate if you no longer wish to remain on our mailing list. We realise it can be very upsetting to continue receiving these letters when they are no longer needed.
Take care and do keep in touch.
Gerry & the BBAFS team
Gerry Slade
Mesothelioma UK Nurse Specialist South West
Tel: 07500 121 668
If you can't get hold of me try Sarah Smith on 0117 414 1010
………………………………………………………………………………………………
PLEASE RETURN SLIP BELOW TO:
Leanne Leighton, BBAFS, 6th Floor, One Castlepark, Tower Hill, Bristol, BS2 0JA
I / We would / would not (please delete where applicable) be interested in coming to the Christmas Lunch on 14th December at Tortworth Court
Numbers requested: ……………………………………………….
Please keep me / us on / take us off your mailing list
Signed: ………………………………………………………………..
Name: (please print) …………………………………………………