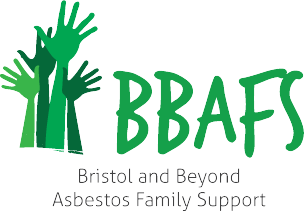 Newsletter - October 2015
08-November-2015
08-November-2015 20:19
in General
by Admin
Dear Members,
Welcome to our fourth newsletter. It has been lovely to see so many of you attending our support group meetings at Whitminster and Axbridge.
As mentioned in my previous newsletter, we will be having our Christmas lunch on 14th December 2015 at Tortworth Court. Many of you have expressed an interest in attending our Christmas lunch and I can now confirm that the cost of the lunch will be £15.00 per person.
For those of you attending, I would be grateful if you would let us know if you or your guests have any special dietary requirements by contacting Leanne Leighton on 0117 926 1530. Please could you also send a cheque (for the cost of you and your guests) made payable to "Bristol and Beyond Asbestos Family Support" to Leanne Leighton, BBAFS, 6th Floor, One Castlepark, Tower Hill, Bristol, BS2 0JA.
If you have told us that you are coming but are now not able to, or you would now like to attend then please telephone Leanne.
Tortworth Court is a beautiful venue, but we are aware that some of you may experience difficulties in getting there. If this is the case, please do let Leanne know and we may well be able to arrange help with transport. Overnight accommodation, at a reduced rate, will be offered to any of you wishing to make this an early Christmas break. Be sure to mention you are part of the lunch party when booking.
On a separate note, I wanted to let you know that sadly, after some careful reflection, I shall be leaving my post as Mesothelioma UK Nurse Specialist for the South West at the end of the year. The support group will continue to the run and the committee will be in touch in the New Year with details of events for 2016. I would like to take this opportunity to say that it has been a privilege and pleasure getting to know many of you at our monthly meetings.
I look forward to seeing you all either at our support group meeting at Whitminster on 4th November 2015 or at the Christmas lunch on 14th December 2015. Please note that the support group meeting at Axbridge on 9th November 2015 is no longer going ahead.
Please don't hesitate to contact me with any questions or concerns.
Very best wishes
Gerry
Gerry Slade
Mesothelioma UK Nurse Specialist South West
Tel: 07500 121 668
If you can't get hold of me try Sarah Smith on 0117 414 1010
P.S. Please find enclosed information about Mesothelioma UK charity Christmas cards – if you would like to order any Christmas cards, please complete the order form and send it directly to Mesothelioma UK with your payment.