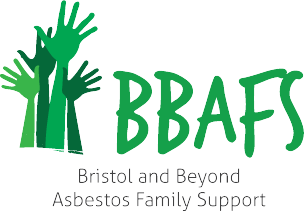 The "Benefits Maze"
18-August-2015
18-August-2015 15:49
in General
by Admin
On 5th August 2015, Clare Brisland attended the support group's meeting in Whitminster to provide advice to members on the changes to Government benefits and what is available to those suffering from mesothelioma and other asbestos-related illnesses.
Maggie's Centre is a charity which provides psychological, emotional and financial support to those who have been diagnosed with cancer or those who are affected by cancer. Clare works at the Maggie's Centre in Cheltenham as a benefits advisor.
Clare advised the group that there have recently been changes to the benefits that are available to cancer patients. One of the major changes is that Disability Living Allowance (DLA) has been replaced by Personal Independence Payment (PIP) and this benefit is available to those under the age of 64 who have a long-term health condition/disability which affects daily living and/or mobility.
Click here for details of all benefits that you may be eligible for.
There has also been a change to the State Pension, which will now be called the New State Pension, which will be available to those who reach state pension age after on or after 6th April 2016. The New State Pension will pay no less than £151.25 per week but to qualify you will need to have 10 qualifying years.
Many mesothelioma sufferers experience weight loss and this as well as side effects from treatment can make sufferers more susceptible to the cold. Having the heating on is essential, even if the weather is warmer, which increases utility bills considerably. Clare informed members that there are grants available and charities that can help with the increase in utility bills.
Family members and others who provide more than 35 hours of care and assistance to their loved ones, whether they live with them or not, can claim Carer's Allowance. However, Carer's Allowance cannot be claimed if you receive a State Pension. It is still worth applying for Carer's Allowance because although you will not receive the allowance, it will be noted that you are a Carer and you will automatically be able to claim other benefits such as housing benefit.
Clare's final words of advice to members was to keep copies of any benefit applications sent to the Department for Work and Pensions (DWP) just in case! Also when speaking to DWP advisors on the telephone, make a note of the time and date of the call, as well as the name of the person you spoke to, for future reference.
The benefits system is a 'maze' but it is essential that you apply and receive all of the benefits that you are entitled to. If you are unsure about your entitlement or are having issues completing applications seek advice. Some useful links are:
Mesothelioma UK: www.mesothelioma.uk.com
Maggie's Centre: www.maggiescentres.org
Citizen's Advice Bureau: www.citizensadvice.org.uk
Macmillan Cancer Support: www.macmillan.org.uk